Increased Hygiene Measures at Mozart Dinner due to COVID-19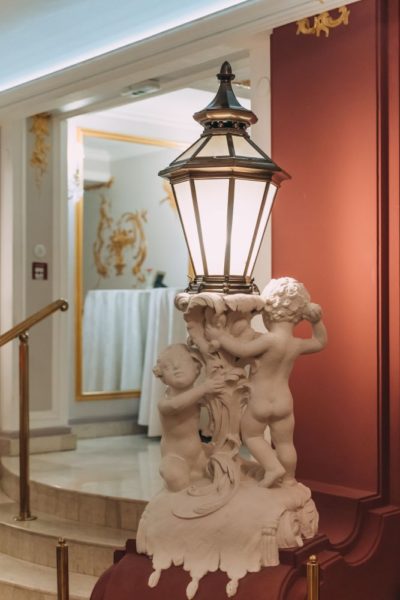 Due to the risk of COVID-19 infection, we have introduced strict hygiene measures recommended by the Czech government. The health of our audience is a high priority and we would like to assure you we take all introduced measures very seriously and ensure compliance.
We regularly disinfect all customers areas.
We regularly ventilate the area where possible (stairs).
We regularly disinfect the entire premises after the closing hours.
We have hand disinfection available for guests.
Our staff, waitresses and event managers are wearing a mouth cover.
We periodically disinfect tools and utilities in the service area.
Musicians are wearing a mouth cover (exception applies for singers).
Singers evidence a negative COVID-19 test result not older than 1 day to the organizer.
We regularly check the staff for symptoms and hygiene regulations compliance. Above all, we check the symptoms of the disease and the use of hand disinfectant. We have standardized procedures and trained staff.
Suppliers are obliged to use protective equipment and are not allowed to entering the background of the establishment.
We recommend contactless payments.
Tables are 1.5 meters apart. Only families or groups that came together are seated at the category table for 8.
The venue has a separate side entrance from the street that is exclusive for Mozart Dinner guests during the event.
Max 10 people can gather in the line around the check in area, all others are expected to wait further out the staircase.
The venue where Mozart Dinner event takes place, is situated within a 5* hotel that keeps up the highest level of hygienic standards even under normal circumstances.
We believe these measures will contribute to your safety and at the same time allow you to enjoy Mozart Dinner at the most.