Program
Enjoy the most famous arias and duets from Mozart´s operas "The Magic Flute", "The Marriage of Figaro" and "Don Giovanni".
All instrumental works are played from original urtext editions.
The classical Mozart concert programme is divided into three parts, each of them takes 20 minutes (the whole event takes about 2,5 hour). During the festive season, the programme is prolonged by a festive part.
Menu and drinks are served only during the concert breaks.
Mozart Dinner Program
Welcome drink
Advent Mozart Dinner
(1. 12. – 23. 12. and 27. 12. – 28. 12.)
Welcome drink
Christmas Eve, Christmas Day and Saint Stephen's Day
(24. 12. – 26. 12.)
Welcome drink
New Year's Eve Mozart Dinner
(29. 12.)
Welcome drink
New Year's Eve Mozart Dinner Extended
(30. 12.)
Welcome drink
Amadeus Prague Ensemble
Soprano Gabriela Kopperová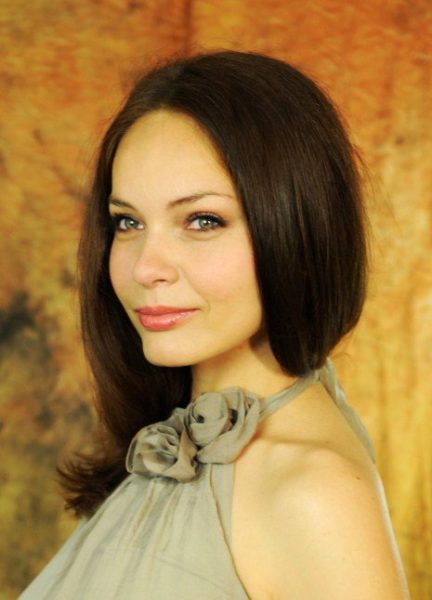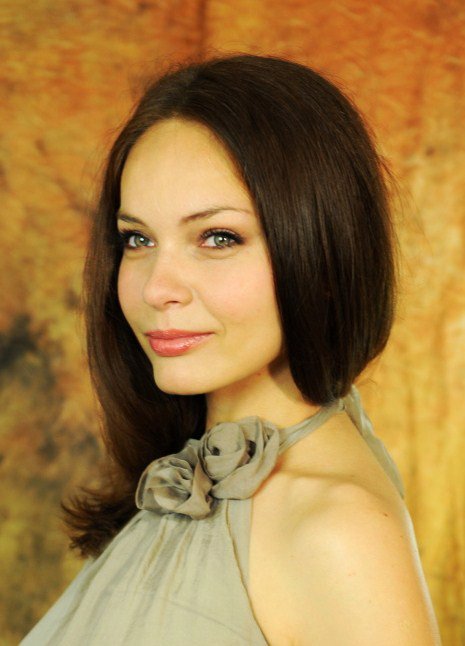 She graduated at the Prague Conservatory and continued to study singing at the Academy of Performing Arts in Prague. During her studies she acted as a guest in Silesian Theater in Opava in roles of Gounod's Marketa and Micaela in opera Carmen.
After graduation she joined F.X. Šalda Theatre where she performed until 2015. She played many important roles such as Rusalka, Mimi in opera La Bohème, Madame Butterfly, Manon Lescaut, Fidelia in opera Edgar or Tamara from less known work Demon by Anton Rubinstein.
She cooperates with South Bohemian Theatre as Nedda (I Pagliacci), Fiordiligi (Cosi fan tutte) or Aida. In the North Bohemian Theatre she plays a role of Anna Elisa (Paganini), Sylva (The Gypsy Princess), Lisa (The Land of Smiles) and nowadays she has been preparing for a role of Pamina in the Magic Flute.
Soprano Lucie Vagenknechtová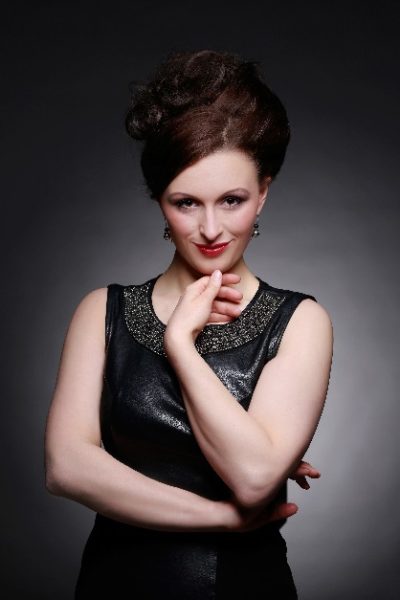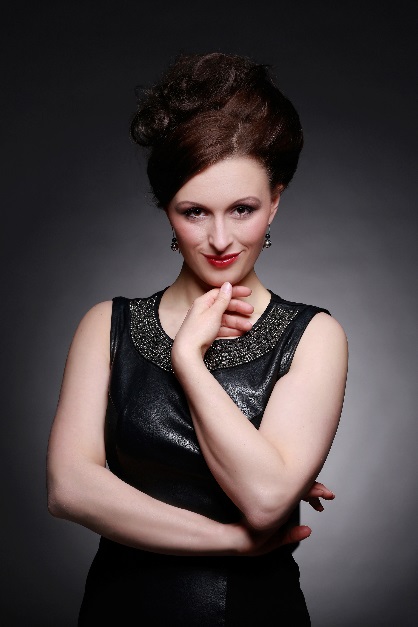 A sopranist born in Turnov, CZ. She graduated at Pardubice Conservatory in 2012 after completing studies in the class of Prof. Miloslav Stříteský. Lucie has been studying classical music at the Academy of Performing Arts in Prague (AMU) under the guidance of Prof. Roman Janál since 2013. Simultaneously she has been artistically mentored by Mrs. Jarmila Chaloupková and Maestro Antonio Carangelo.
She has been granted several awards, e. g. 1st prize at international singing competition Pražský pěvec, 2nd prize at Bohuslav Martinů´s Singing Competition, 3rd prize at 31st show of conservatories of the Czech Republic, 2nd prize at Singing competition in Olomouc and 2nd prize at Antonín Dvořák International Singing Competition in Karlovy Vary.
So far Lucie has been cooperating with Pardubice Chamber Philharmonic Orchestra, Hradec Králové Philharmonic Orchestra, Moravian Philharmonic Orchestra Olomouc and the theatre orchestra in Ústí nad Labem. In 2014-2015 she performed the role of Zdenka in the performance "Zápisník zmizelého" in the Theatre of J. K. Tyla in Pilsen. Currently she is Papagena in W.A. Mozart´s Magic flute in F. X. Šalda's Theatre in Liberec. Most recently she has appeared as the Wise Girl in Carl Orff´s The Wise Girl, The Story of the King and the Wise Woman in Opava Silesian Theatre.
Soprano Kristýna Kůstková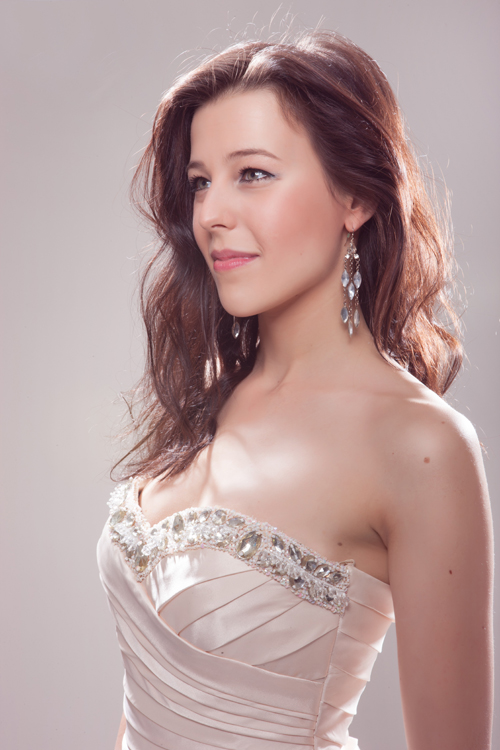 Kristýna Kůstková is a student of classical singing at the Conservatory of Pardubice under the leadership of Jarmila Chaloupková and at the same time cooperating with an Italian teacher Antonio Carangelo. Since age seven until 2012 she was member and solist of the Children opera Prague with whom she performed abroad, made several CD's and took part of the educational programme at the Czech Television. At that time she also studied singing privately with Jitka Forstová. As a soloist she performed at the New Stage of the National Theatre under the baton of Jan Chalupecký. Her role was Esmeralda in The (Un) Bartered Bride, also in performance Mozart leporelo, Little Sweep and also at the Stavovské Theatre in the Czech Christmas Mass.
In 2013 she sang at the Allianz Christmas concert together with Petr Nekoranec, Olga Peretyatko and Štefan Kocán. She performs not only in the Czech Republic but also in Italy etc. She cooperated with Olomouc and Karlovy Vary philharmony and also with the Chamber philharmony Pardubice or with Symphonic Orchestra Conservatory Pardubice. Regularly cooperates with the Barocco sempre giovane group and Václav Hudeček.
In 2016 Kristýna performed at the gala concert together with Štefan Margita and the Chamber philharmony Pardubice and debuted at the Moravian theatre Olomouc as Pamina in the Magic Flute. She is awarded for: 1st place in competition: Prague singer (2011, 2015) . Singing competition Olomouc (2012) and Conservatory competition (2013). She also won 1st price at the International Antonín Dvořák singing competition in Opera hope category (2014), 3rd price in category Junior (2015) and 1st price, title Laureate and price of the Art Director of the Moravia Theatre Opera in singing competition Olomouc (2015).
Soprano Tereza Štěpánková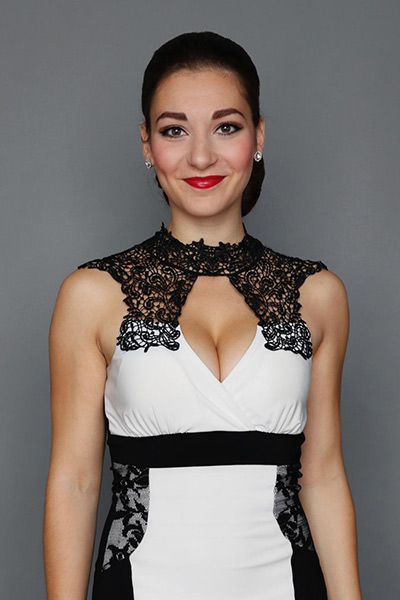 After completing her studies at the Music Conservatory in Pilsen, she studied at the Music Conservatory in Pardubice in the class of professor Jarmila Chaloupková since 2014 till 2017. In 2014 she was on a study stay at the Conservatory in Limoges, France. She has been collaborating with the Italian tenor and pedagogue Antonio Carangelo since 2013.
She also got prizes at several competitions – e.g. 2016 International Singing Competition of Antonín Dvořák in Karlovy Vary – category Opera hopes (1st prize), 2016 Singing Competition in Olomouc (1st prize).
In 2012 she played the role of the First Wood Sprite in shortened version of Dvorak's Rusalka in J. K. Tyl Theatre in Pilsen. She took part in the project of Conservatory Pardubice – Puccini gala, as part of it she sang Sister Genovieffa (Sister Angelica) and studied Musetta (La Bohéme) and also performed the role of the Queen of the Night (Papageno in the enchanted forest) and the role of Nora Melrose in a play Vila Verdi in J. K. Tyl Theatre in Pilsen. In 2017 she took part in another project of Conservatory Pardubice – Queen of the Night in Mozart's Magic Flute and she sang again the role of First Wood Sprite in the new version of the shortened Rusalka in DJKT Pilsen. Since February 2018 she has been acting as a guest in the North Bohemian Theatre in Ústí nad Labem in the role of the Queen of the Night in Mozart's Magic Flute.
Baritone Daniel Klánský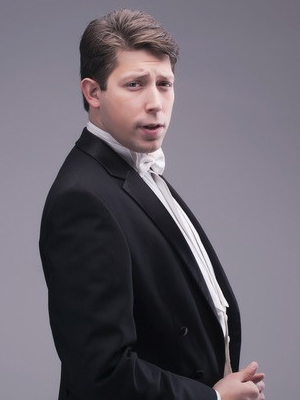 Daniel participated in many concerts in the Czech Republic as well as abroad (Florence, Milano etc.). He is a laureate of several singing competitions, a finalist of the Antonin Dvorak's International Singing Competition and the absolute winner and laureate of Czech Radio International Singing Competition of Bohuslav Martinů.
Since may 2015 he has been cooperating with the National Theatre where he has participated in J. Kučera's Red Mary (as Mirko Hýl/Leader), V.Kašlík's Krakatit (as Ing. Tomeš) and B.Britten's Billy Budd (as Donald). In the season of 2018 he will be taking a role of Schaunard in Piccini's La Bohéme in the F.X.Šalda Theater Liberec.
He has been studying in the class of prof. Magdalena Hajóssyová at the Academy of Performing Arts in Prague since autumn 2013. As a student he acted in opera studio as Papageno (in W.A.Mozart's Magic Flute). Together with a company RunOpeRun he acted as Earl Almaviva in the modern interpretation of the Marriage of Figaro. He also performed a role of Epicureus (Facettum musicum) at the Olomouc Baroque Festival.
He often performs together with his father, world-known piano virtuoso, Ivan Klánský. Daniel participated in Bennewitz Quarter, Epoque Quartet and several times with the Chamber Philharmony Pardubice and the Karlovy Vary Philharmony. He also took a part in a concert tour with his brother Lukáš Klánský and violinist Jan Mráček.
He regularly performs a concert for Mozart's Society at Bertramka, for example for Austrian Mozarteum's pedagogues or the Society of W.A.Mozart in New York. He took a part at the concert held to Mozart's anniversary that was broadcasted by the Czech Radio. Daniel also performed in a number of Czech music festivals, such as Smetana's Litomyšl, Václav Hudeček's Academy in Luhačovice, Prague, Music Festival, Baroque Festival in Olomouc, Monastery Music Festival in Šumperk and so on.
Baritone Jan Hnyk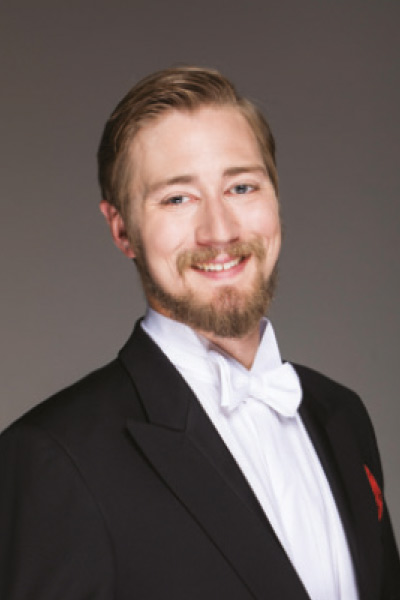 Studied solo opera singing at the Prague conservatory. Since 2011 he acts as host soloist at the J. K. Tyl theatre in Plzeň – G. Puccini, opera Gianni Schicchi – a role of Maestro Spineloccio, W. A. Mozart, opera Don Giovanni – a role of Massetto (studied also Leporello), opera Faust and Margarita – a role of Wagner. He also performs as Kaspar in Der Freischütz by C.M. von Weber. He took part in three months tour in Switzerland with opera Der Spiegel das Katzchen. He also sings at the concerts – i.e. Czech Republic Senate, Malostranská Beseda etc. In Zurich opera he has been a guest in the roles of Don Bartolo and Don Basilio in Barbiere di Siviglia (Gioacchino Rossini) and the role of Pistola in Falstaff (Giuseppe Verdi). Jan newly signed  a contract in La Scala. He founded the band Three Drunk Baboons, from which todays Jonny's Blues Band originated and which clubs at home and abroad host. He graduated from the jazz workshops in Eisenach and festival in Hannover.
Amadeus Prague Ensemble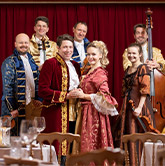 is formed by 5 instrumentalists from the Prague Radio Symphony Orchestra, Salzburg Chamber Soloists, National Theater Prague etc., who perform their art dressed in period costumes.
The free part classical concert program is performed between each course of the culinary dinner. For your delight, there will be arias and duets from the operas "The Marriage of Figaro", "Don Giovanni" (this Opera had world premiere in 1787 in Prague conducted with great success by Amadeus Mozart himself), "The Magic Flute" and sentences from serenade "A Little Night Music" and "Salzburg Divertimento".
All instrumental works are played from original urtext editions.
Event is suitable for children from the age of two years.
Find the complete program of this classical music concert in Prague.