New Year's Eve Mozart Dinner in Boccaccio Hall
New Year's Eve Mozart Dinner
Enjoy New Year's Eve celebration at the unique New Year's Eve Mozart Gala Dinner in historically protected Boccaccio Hall.
For New Year's Eve we have prepared for you an exceptional program and a six-course gala dinner. Enjoy the Mozart's arias, duets and instrumental compositions performed by the best Czech musicians. After midnight, immerse yourself into the most beautiful waltzes by Johann Strauss II., followed by the Frank Sinatra Gala. All that traditionally in the beautiful Boccaccio Hall, which is a protected cultural heritage.
Dress code is black tie.
Program of New Year´s Eve Mozart Dinner
The program on the 31st December starts at 7:30 p.m. with a special welcome drink and ends approximately at 1:30 a.m.
7:30 p.m. Arrival – Welcome Drink and Amuse Bouche
8:00 p.m. Foie Gras Pralines with shallot chutney and wild fruits
8:30 p.m. First Part
Don Giovanni
Aria Leporella – "Notte e giorno faticar"
Duet Zerlina and Masetto – "Giovinette che fate l´amore"
"A Little Night Music – Allegro" (1st movement)
Aria Zerlina – "Batti, batti o bel Masetto"
"A Little Night Music – Romance" (2nd movement)
Duet Giovanni and Zerlina – "La ci darem la mano"
8:50 p.m. Strong poultry broth with root vegetables and ravioli filled with poultry liver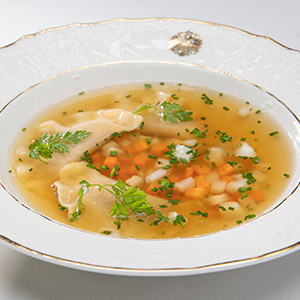 9:20 p.m. Second Part
The Best of Mozart's Operas
Aria Figaro – "Non piú andrai" from "The Marriage of Figaro"
Aria Cherubino – "Voi che sapete" from "The Marriage of Figaro"
"Divertimento in D major – Allegro"
Aria Leporella – "Madamina" from "Don Giovanni"
"Divertimento in D major – Presto"
Duet Susanna and Figaro – "Tutto é tranquillo…Pace, pace" from "The Marriage of Figaro"
9:50 p.m. Lime sorbet with a drop of vodka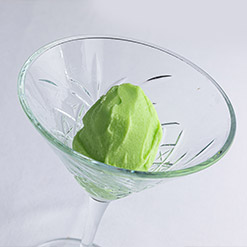 10:20 p.m. Third Part
The Magic Flute
Duet Papageno and Pamina – "Bei Männern welche Liebe fühlen"
"A Little Night Music – Menuetto" (3rd movement)
Aria Pamina – "Ach ich fühl's"
Aria Papageno – "Ein Mädchen oder Weibchen"
Duet Papageno a Papagena – "Pa-pa"
10:40 p.m. Grilled duck breast with foie gras sauce, red cabbage jam and roasted potato gnocchi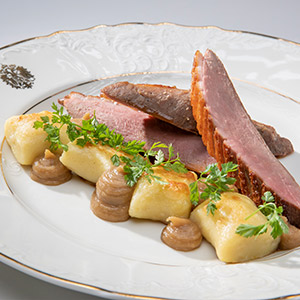 11:10 p.m. Fourth Part
New Year's Eve
"Kaiser Walzer" – J. Strauss
"All I Ask of You" – A. L. Webber
"Unter Donner und Blitz" Polka schnell – J. Strauss
"Meine Lippen Sie küssen so heiß …". – F. Lehár
Aria Don Giovanni – "Finch´ han dal vino" – W. A. Mozart
"Tritsch-Tratsch-Polka" – J. Strauss
"Lippen schweigen" – F. Lehár
11:30 p.m. Chocolate cake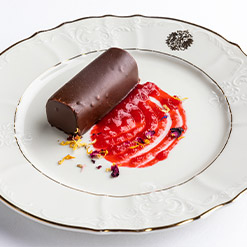 11:58 p.m. New Year's Toast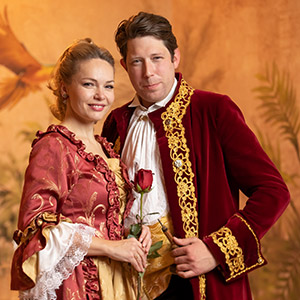 00:00 New Year's Waltz
The Blue Danube Waltz – Johann Strauss
Wiener Blut Waltz – Johann Strauss
Midnight ham with lentils, different kinds of supplements and fresh bread
00:15 a.m. – 1:30 a.m. After Midnight Frank Sinatra Gala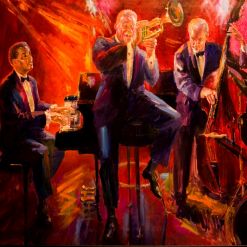 Our soloist Daniel Klánský and his pianist will perform the most beautiful songs by Frank Sinatra. Dance, listen and enjoy.
New Year's Gala Dinner (31. 12.) in Boccaccio Hall of Grand Hotel Bohemia – Prices per 1 person
incl. welcome drink, 2 canapes, beverage package (unlimited consumption of water and soft drinks, 1 bottle of wine, 1 cup of tea or coffee), special six-course New Year's Eve Gala Dinner, entertainment program and midnight toast. Vegetarian and Children´s Menu.
1 seat at table for 8
1 seat at table for 2
1 seat at table for 2 in the first row
1 seat in exclusive balcony box for 2 – 4 persons
child up to 12 years – any table of choice
10 990 CZK
12 990 CZK
14 990 CZK
14 990 CZK
8 990 CZK